Direct line
+33(0)2 30 17 00 20
Monday to Friday
9am-12pm / 2pm-6pm
SC1112
Mini 3G-SDI to HDMI broadcast converter
Product Reinsurance

Solutions expert

Secure payment

Direct line
Description
The SC1112 is a miniature converter of 3G-SDI video signals to HDMI, SD/HD/3G-SDI level A and B compatible and supports resolutions up to 1080p/60. Designed to operate without interruption 24 hours a day, it perfectly meets the requirements of video conversion in a broadcast environment. With a very compact format that fits in the pocket, it is very easily transportable as a conversion tool for installations or audiovisual services. Its mini USB 5V connector allows it to be powered by USB or PC battery. Its consumption is so low that a 5000 mAh USB battery can provide it with the necessary power to operate 24 hours without interruption. Practical, mobile, robust and economical, the SC1112 is a product that will perfectly meet your needs in broadcast video conversion and audiovisual integration.
SDI to HDMI converter
Reclocked SDI loop output
Miniature size
Power supply by mini USB 5V for power bank
Very low consumption
Mounting brackets
Guaranteed 3 years
Data sheet
Inputs
1x 3G-SDI on BNC f.
Outputs
1x HDMI on HDMI port A f.1x 3G-SDI on BNC f.
Input resolutions
1080p 60/59.94/50/30/29.97/25/24/23.981080psF 30/29.97/25/24/23.981080i 60/59.94/50720p 60/59.94/50/30/29.97/25/24/23.98625i 50525i 59.94
Output resolution
1080p 60/50/30/25/241080i 60/50720p 60/50/30/25/24576i 50480i 60
Power supply
5V Micro USB Microphone
Dimensions
74 x 41 x 41 x 23mm
Customers who bought this product also bought: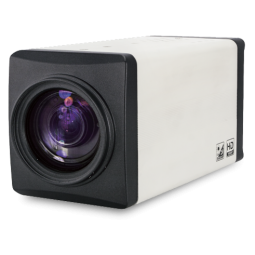 Full HD 3G-SDI and IP box camera
Full HD 3G-SDI and IP box camera

Solutions expert

Secure payment

Fast delivery time

Direct line