Direct line
+33(0)2 30 17 00 20
Monday to Friday
9am-12pm / 2pm-6pm
SD2080
HDMI/3G-SDI bi-directional converter with 8 outputs
Product Reinsurance

Solutions expert

Secure payment

Direct line
Description
The SD2080 is a bi-directional converter of HDMI and 3G-SDI video signals with 8 output distributors. It is capable of converting HDMI signals to SDI and vice versa. It also has 4 reclocked SDI outputs and 4 HDMI outputs to distribute the video signal to multiple monitors regardless of the chosen input. SD2080 is a very interesting product to convert and distribute HDMI or SDI signals simultaneously.


Bidirectional HDMI/SDI converter
Integrated video distributor with 4 SDI and 4 HDMI outputs
SDI equalizer
Full HDCP compatible
Auto detection of the input signal
Configuration via DIP switch
Screw-in power connector
Mounting brackets
3 years warranty
Data sheet
Inputs
1x HDMI A f., 1x SD/HD/3G-SDI f.
Outputs
4x HDMI A f., 4x SD/HD/3G-SDI f.
Input resolutions
1080p 60/59.94/50/30/29.97/25/24/23.981080psF 30/29.97/25/24/23.981080i 60/59.94/50720p 60/59.94/50/30/29.97/25/24/23.98625i 50525i 59.94
Output resolution
1080p 60/50/30/25/241080psF 30/29.97/25/24/23.981080i 60/50720p 60/50/30/25/24576i 50480i 60
Power supply
12 VDC screwable, micro USB
Dimensions
125.5 x 104 x 24.5 mm
Fields of applications
Broadcast and TV

Digital signage

Live Events

Security
You might also like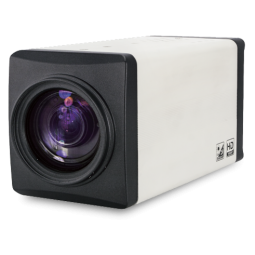 Full HD 3G-SDI and IP box camera
Full HD 3G-SDI and IP box camera

Solutions expert

Secure payment

Fast delivery time

Direct line